São Paulo School on Nitrogen cycling: Exchanging scientific knowledge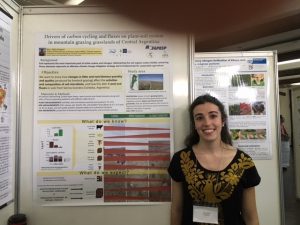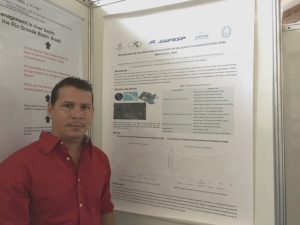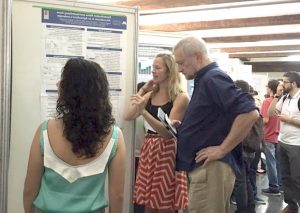 Over 100 participants from 4 continents (America, Europe, Asia and Africa) attended the training even. The collaboration of different cultures and environments has strengthened the bonds for cooperative scientific research.
"This course strongly impacted my thinking and gave me a broad vision of environmental problems such as tree invasion. In addition, I more fully appreciate the role of nitrogen as factor limiting plant growth in most ecosystems and as a critic factor to the establishment of invading seedlings. Furthermore, the interaction with early-career researchers from all over the world promotes cooperative and interdisciplinary networking necessary in ecological issues. Finally, the analyses of the modifications in the nitrogen cycle on a global scale made it possible to rethink the impacts that this kind of invasion will have in the future." Tomás Milani, IMASL-CONICET and University of San Luis (UNSL) – Argentina
"Several lessons were learned at the Nitrogen school in Sao Pedro (Brazil), the most important for me was to understand how anthropogenic activities have an impact in the nitrogen cycle, which becomes in a direct driver to the deterioration of different ecosystems; and consequently, the ability of these to provide a particular service it is also affected. Beyond the great academic component, I could analyze how my consumption habits contribute to the N footprint. Overall, it was a perfect opportunity to create a new community with young scientists from different latitudes." Marissa Castro Magnani, University of Alberta – Canada
The School of Advanced Science on nitrogen cycling, environmental sustainability and climate change was held in Sao Pedro (Brazil) from July 31 – August 10, 2016 and it was funded by the São Paulo Research Foundation (FAPESP), and was organized by the IAI and University of São Paulo´s (USP) Center of Nuclear Energy in Agriculture (CENA).