Belmont Forum Collaborative Research Action on Integrated Approaches to Human Migration/Mobility in an Era of Rapid Global Change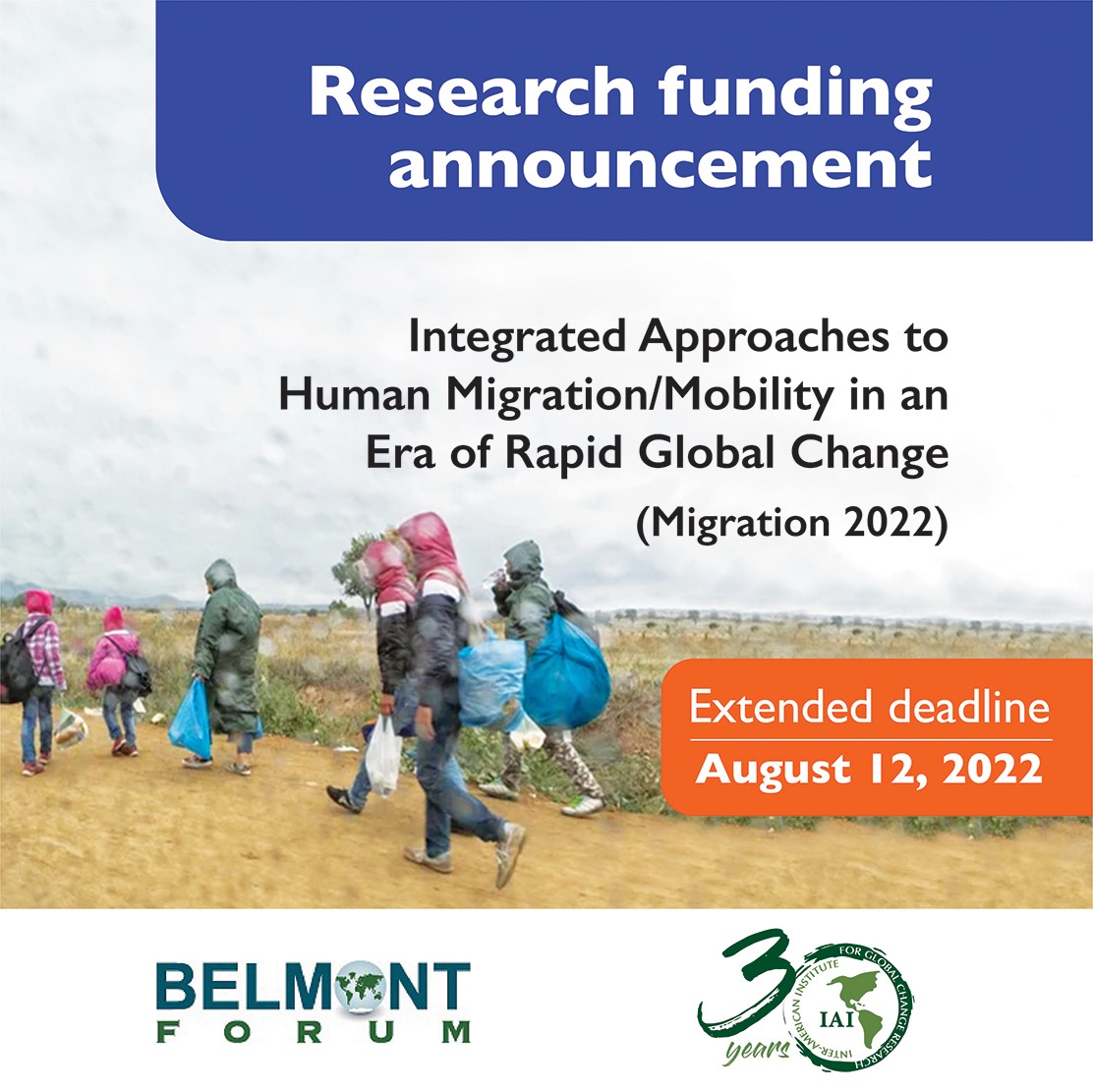 The IAI will support the participation of 5-7 consortia with research teams from Latin America and the Caribbean for up to 3 years. The grant period would begin in January 2023.
Please note the deadline has been extended until August 12 de 2022.
Link to the call: https://belmontforum.org/cras#migration2022