Coping with hydrological risk in megacities: Collaborative planning framework for the Mexico City Metropolitan Area (CRN 3108)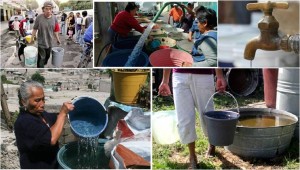 Project information
Principal investigator:
Duration & amount:
Feb 2014/ Feb 2016, USD 180,000
Participating countries:
Mexico, USA
List of published papers:
Executive Summary
The Mexico City Metropolitan Area (MCMA) faces a self-reinforcing problem with flood risk −including public health issues associated with contaminated water− and vulnerability to water scarcity. A multi-actor and multi-scalar decision process is instrumental to enable the transformative adaptations to cope with such challenges.
We will develop a collaborative framework for enabling a fundamental adaptation to hydroclimatic risks in the MCMA. This project will integrate actor-oriented and system-analytic perspectives on vulnerability and adaptation to evaluate the resilience and socioecological dynamics of the MCMA. Our initiative aims to provide a platform for social learning through the development of a "boundary object" which will enable collective action by individuals and groups as an outcome of a better understanding of hydroclimatic risks.
The specific target is to address the complex interplay between science and decision making by (1) identifying the exogenous and endogenous drivers of vulnerability; (2) demonstrating how vulnerability drivers and outcomes are linked across space and scale; and (3) developing a theoretically robust but operationally tractable framework for adaptation policy. This project will integrate natural and social sciences into user oriented research through the use of the research infrastructure of the National Laboratory of Sustainability Sciences at UNAM (LANCIS). The research activities will be conducted in concert with the efforts by federal and local authorities of the MCMA to implement new climate-change legislation and to articulate land use planning according with the structure of adaptation policies.
Photos