S4D4C FINAL NETWORKING MEETING: Addressing Global Challenges Together: the role of Science Diplomacy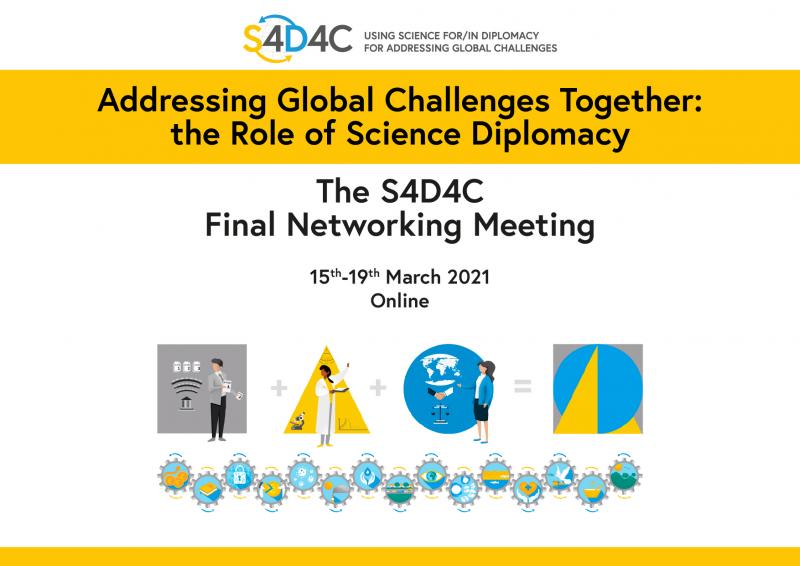 The IAI Science, Technology, Policy (STeP) Fellowship Program brings together these four fellowship programs for science diplomacy training focused on Latin America. For the first time in the region, fellows from Argentina, Canada, Mexico, and the United States are learning together, building relationships, and working on joint transboundary activities. This session will feature a fellow from each country describing their projects in areas such as: Science, security and diplomacy in the changing Arctic, Clean energy and circular economy, Sustainable agriculture and the food-water-energy nexus, and Sharing data at the global health-global change nexus.
This session will showcase how IAI STeP science diplomacy training connects these Inter-American fellowship programs to build institutional capacity for science-informed policy, create an international network of peers, cultivate effective science advice and communication skills, provide emerging academics with first-hand knowledge of policy-making processes, and mobilize scientific expertise to support evidence-based solutions.