Testimonials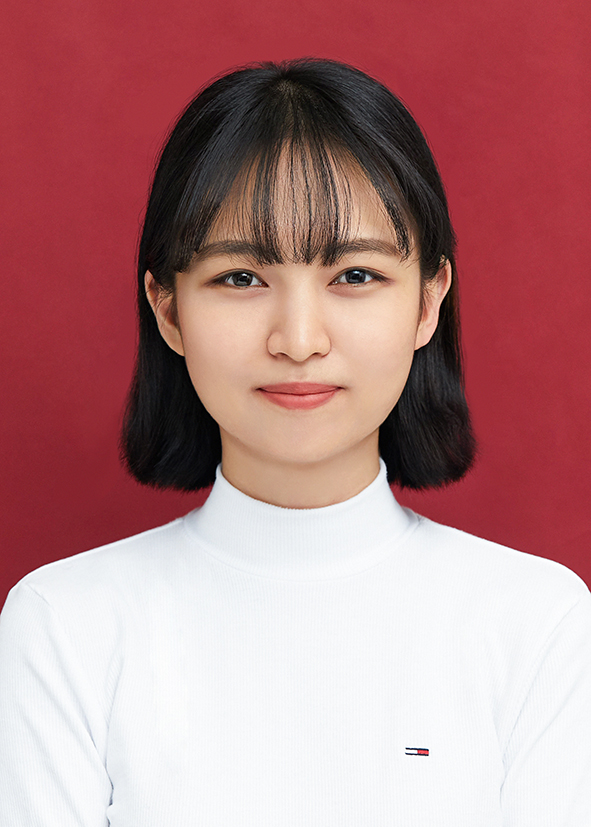 Yelim Lee
Country: Republic of Korea
Funded by: The Korean Ministry of the Environment for International Environmental Expert Training Program
Period: March to September 2021
The most precious moments I have experienced during a pandemic. In spite of working remotely, I got involved in various tasks. The internship was a great opportunity to learn about global environmental change, transdisciplinary research, and international governance. I reviewed annual reports of the Small Grants Program with the science director and made products of research projects such as project briefs and infographics. I also got to work with Science-Policy STeP Fellow and developed a contact list and stakeholder map for potential partners who support CEH2. Lastly, I had a chance to assist a meeting of the international organization through EC-51 and CoP-29. I am greatly appreciative of all the IAI staff, and I would like to say a special thank you to the Executive Director, who always has been passionate and supportive.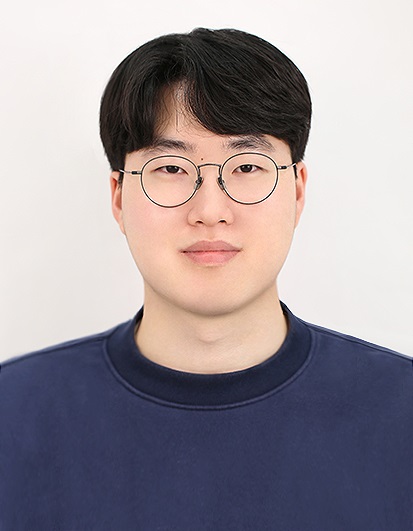 Jinhyeok Ha
País: República de Corea
Financiado por The Korean Ministry of the Environment for International Environmental Expert Training Program
Período: Febrero a mayo de 2020
Working at the IAI was an unforgettable experience to me! This internship made me learn about climate change and, in particular, see closely environmental situations of South America than anyone. With the Capacity Building team, I mainly drafted grant proposals for funding agencies and assisted the team in the successful implementation of various seminars about environment including the STeP. I also conducted background research for potential funds from the Co-Impact. I am really grateful of this valuable opportunity and would like to say thank you for every staff in the IAI.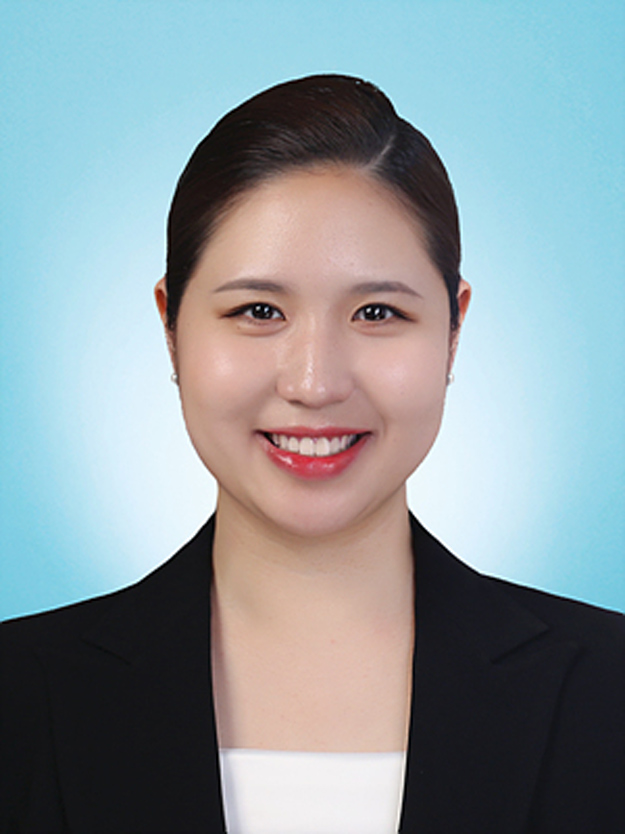 Soomin Kim
Country: Republic of Korea
Funded by: The Korean Ministry of the Environment for International Environmental Expert Training Program
Period: February to July 2019
"Working alongside the IAI directors, I was able to be a part of many exciting learning opportunities. With the Policy, Partnerships and Communications director, I was able to engage in various communications activities, especially the IAI interview series. I also assisted the Deputy Executive Director with capacity building activities, including the IPBES Youth Workshop and the upcoming Professional Development Seminar in Santa Fe. Lastly, I felt very privileged to be able to assist with the organization and attend the 27th Conference of the Parties held in Brasilia, through which I witnessed the international cooperation for global change research. I am truly thankful to all the members of the IAI for their support and guidance."
Helen Gutiérrez
Country: USA & Costa Rica
Funded by: Christianson Grant, InterExchange Foundation
Period: September 7, 2018 – March 14, 2019
"This internship was a great opportunity for me to learn about international environmental governance and how intergovernmental organizations operate. During my time at the IAI, I worked primarily alongside the Deputy Executive Director on Capacity-Building and Fundraising activities. Most of my work consisted in drafting grant pre-proposals and project concept notes, researching potential capacity building activities, and exploring opportunities to build new partnerships with different funding agencies and organizations. One of the highlights of my experience was the chance to participate in the Science Diplomacy training as part of the CILAC 2018 activities which was a great learning and networking experience for me. I'm grateful and appreciative of the learning opportunities that I've had through the IAI and the mentorship that I've experienced while here."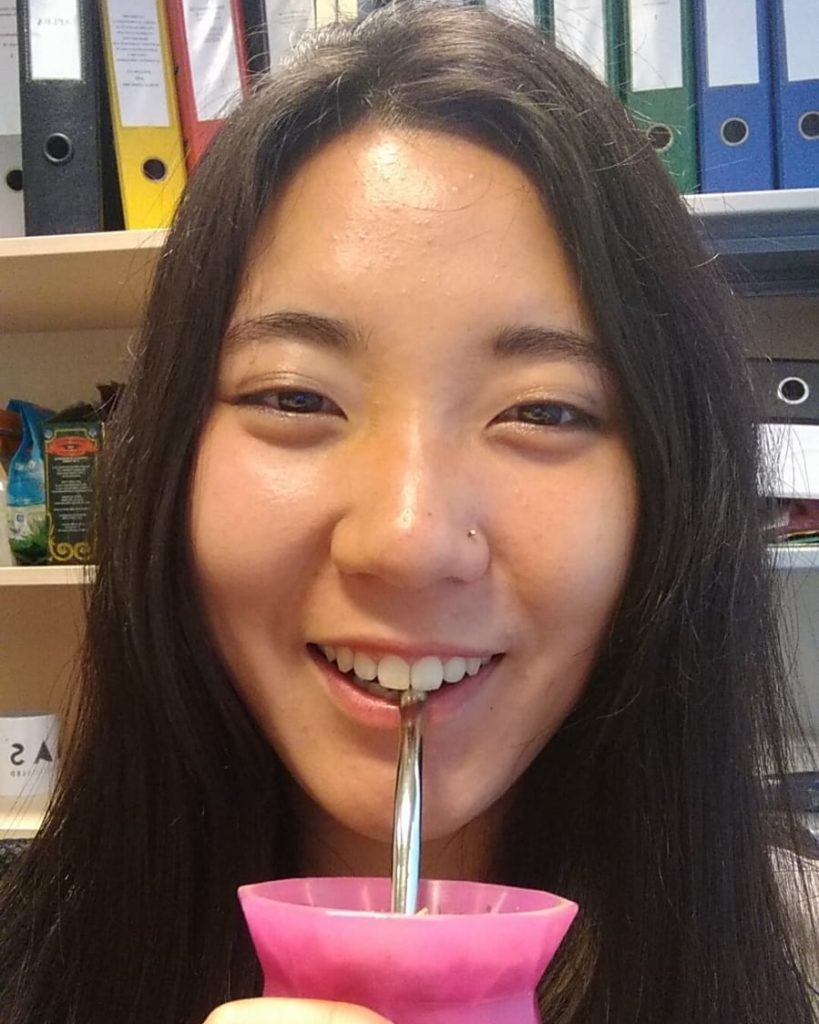 Eunjung Joy Kim
Country: Republic of Korea
Funded by the Korean Ministry of the Environment
Period: February to July 2018
"A once in a lifetime experience for me! I got to learn how international organizations work behind the scenes: every morning I would compile a list of global change related articles and distribute it to colleagues; made visual materials for our social media platforms; organized the pre-proposals that were sent for the Small Grant Program; and worked hard on the preparation of our Conference of the Parties in Guatemala with the logistics team. All my colleagues would highly appreciate my work and assistance. I sincerely thank all of the people who have made my life in Montevideo so valuable and unforgettable."
Lourdes Ginart
Country: USA
Funded by:
– The University of Oregon's Center for Latino/a and Latin American Studies
– Tinker Foundation Fieldwork Grant
– Society of Women Geographer's Evelyn L. Pruitt National Minority Fellowship
Period: August 27 to Septiembre 22, 2018
"My IAI internship was a great experience. The Directorate team is very supportive and provided me with priceless mentorship concerning my internship and academic goals, as well as professional development. Working alongside the Deputy Executive Director, I wrote project summaries for potential grants and funding opportunities, and explored possibilities for new partnerships and projects. I also experienced some of IAI's capacity-building activities through participation and observation in seed grant trainings and workshops. In my capacity, I also researched best practices and theory concerning science diplomacy at IAI, as well as the interactions of IAI in the science-policy interface. Through this internship, I strengthened my proposal writing skills, social networking abilities, and qualitative research skills."