IAI Summer Institute on global warming and climate changes: causes, mitigation alternatives and international actions

10 – 22 November 2003 – Piracicaba, Brazil
Objectives Program Participants Coordinators Publication Announcement
This activity was held in collaboration with the Center for Nuclear Energy applied to Agriculture (CENA) of the University of São Paulo (USP) in Brazil and the Research Unit "Soil carbon sequestration" of the Research Institute for the Development (IRD) of France.
Objectives
The overarching goal of the institute is to present and discuss global climate changes, the greenhouse effect, the potential positive and negative impacts of global warming, as well as mitigation alternatives and international actions, such as international treaties and protocol, as well as to catalyze stronger interactions among academics, stakeholders, and decision-makers from the IAI member countries in the region dealing with global climate changes and the greenhouse effect.
Participants
Andréa Inés Irigoyen
Argentina
Oswaldo Eduardo Ramos Ramos
Bolivia
Pablo Andrés Carrasco Pinuer
Chile
Marcela Perez
Chile/Brasil
Wilson Lara Henao
Colombia
Luz Adriana Cuartas Pineda
Colombia/Brasil
Barbaro Vladimiro Moya Gonzalez
Cuba
Julio Cesar Cornejo Vargas
Ecuador
Daniel Enrique Valenzuela Phillips
Ecuador
Fernando Perez Castillo
México
María Elena Hume Ortiz
Paraguay
Alejandra G. Martinez
Perú
Janeet Margarita Sanabria Quispe
Perú
Jorge Mattos
Uruguay
Sérgio de Mattos Fonseca
Brasil
Miguel Edgar Morales Udaeta
Brasil
Raquel Ghini
Brasil
Hernande Pereira da Silva
Brasil
Coordinators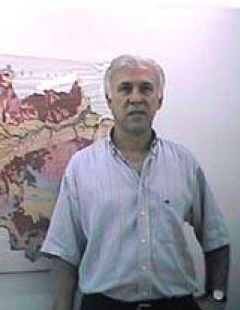 Dr. Carlos Clemente Cerri
Centro de Energia Nuclear na Agricultura, Universidade de São Paulo – Brasil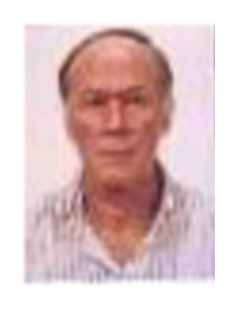 Dr. Vincent Eschenbrenner
IRD (Institut de Recherche pour le Développement, ex ORSTOM) – Francia
Publication
The outcomes of the Institute contribute to participant Raquel Ghini's publication:
Mudanças Climáticas Globais e Doenças de Plantas
Anthropogenic activities are changing the concentrations of greenhouse gases in the atmosphere, leading to changes in the planet's climate. These climatic changes can alter the current scenario of the phytosanitary problems of Brazilian agriculture. Changes of relative importance, of pests and diseases of major crops, can appear in a few decades. The resulting economic, social and environmental impacts can be positive, negative or neutral, as climate change may decrease, increase or not have any effect on the different phytosanitary problems in each region.
The book "Mudanças climáticas globais e doenças de plantas (Global climate change and plant diseases)" discusses this problem and presents a review other works done on this topic.
For further information contact the author at raquel@cnpma.embrapa.br