17 to 19 October 2018, Panama City, Panama
Highlights Videos Photos Presentations Program Reading Material
Speakers Participants Content Organizers Venue Logistic
The American Association for the Advancement of Science (AAAS), the Inter-American Institute for Global Change Research (IAI) and the National Secretariat of Science, Technology and Innovation (SENACYT) have organized the Workshop on Science Diplomacy held in Panama City on 17 to 19 October 2018. The course took place in the week prior to the Latin America and the Caribbean Open Science Forum (CILAC 2018), in order to promote an exchange of knowledge and experiences among scientific researchers, managers and other experts and leaders from Panama and the Latin American Region, on various themes associated with global changes (health, energy, climate change, water, etc.).
Highlights
The Science and Diplomacy workshop, organized jointly by the Inter-American Institute for Global Change Research (IAI), the Panamanian National Secretary for Science, Technology, and Innovation (SENACYT are its initials in Spanish), and the American Association for the Advancement of Science (AAAS), was held from October 17th – 19th, in Panama City, Panama. The workshop brought together over 30 scientists, decision-makers and diplomats from Central American and Caribbean countries, including Panama, to discuss strategies and experiences implementing science diplomacy in the region.
The first day, participants were given a brief overview of science diplomacy, where speakers painted a broad picture of basic concepts and terminology, what work has been done internationally on science diplomacy, and how it can shape future work. The second day was structured so that participants shared their perspectives on how science diplomacy takes place in their respective countries by presenting specific case studies within their national context. These sessions covered a number of topics, ranging from public health issues, to conservation, to risk management, to help convey the universal applicability of science diplomacy as a whole. The last day, discussions focused on the importance of science diplomacy in the international sphere, centering on the role of multilateral organizations in bringing together groups of people from different countries and disciplines to work on wide-reaching problems.
Entering the workshop, many participants were unsure of what science diplomacy was and the different ways it could be implemented; however, by the end of the third day, participants were better able to articulate the meaning of science diplomacy to them, its importance, and its applications. Many of the participants were enthusiastic about taking their new-found knowledge of science diplomacy back to their home countries to apply there. Throughout the workshop, individuals from different countries bounced ideas off each other and discussed successes as well as obstacles and limitations to implementing science diplomacy in Latin America. Furthermore, throughout the sessions, many participants connected and discussed potential collaborations to continue to work on in the future. Overall, the workshop was successful in providing a roadmap and platform for individuals interested in science diplomacy to work off of and build connections and strategies into the future.
Highlights:
30+ participants from 9 Latin American countries came together for three days in a collaborative learning environment to learn about science diplomacy and its application in the region
Participants shared past experiences with science diplomacy (both successes and challenges) and exchanged ideas with each other to build regional, collaborative science diplomacy networks.
The workshop discussions and recommendations will be used by SENACYT and the Ministry of Foreign Affairs to support the new Science Diplomacy strategy that will be developed by Panamá's government. The country is establishing a committee to implement this strategy. The workshop was jointly organized by IAI-AAAS-SENACYT Panama.
Presentations
17/10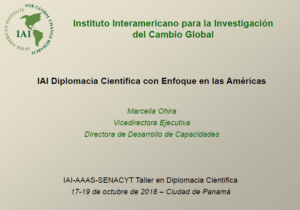 Marcella Ohira
IAI Scientific Diplomacy with Focus on the Americas (in Spanish)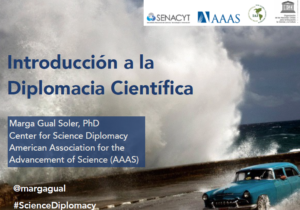 Marga Gual Soler
Introduction to Scientific Diplomacy
18/10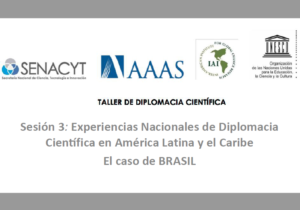 Carlos Matsumoto
National Experiences of Scientific Diplomacy in Latin America and the Caribbean – The case of BRAZIL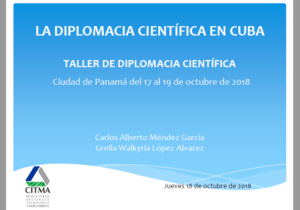 Carlos Alberto Méndez y Grelia López
The Science Diplomacy in Cuba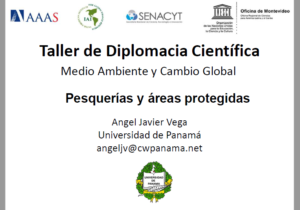 Angel Javier Vega
Environment and Global Change – Fisheries and protected areas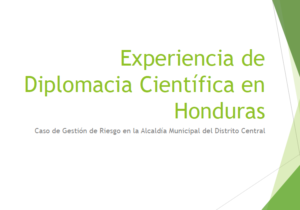 César Flores
Experience of Science Diplomacy in Honduras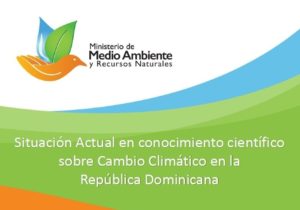 Joanna Valois
Current situation in scientific knowledge about Climate Change in the Dominican Republic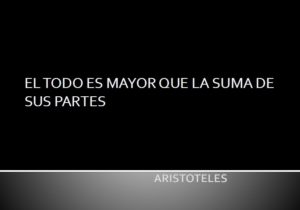 Rodrigo Vargas
Biomedical Research
19/10
Program
The program of the course will include the following activities:
• Conferences (more academic with the facilitation of regional experts in different areas of knowledge and the different fields of diplomacy).
• Case studies (communication skills development, team work, problem solving initiatives)
• Exchange and interaction between participants.
• Development of cooperation networks and planning of national and regional collaboration activities.
• Development of a publication with case studies of science diplomacy of the lecturers and participants.
Content
Science diplomacy workshop
Directed to: Public managers, diplomats and scientific researchers of Panama and Latin America
Language: The course will be taught in Spanish (although at times facilitators might speak in English).
Place: Hotel to be defined
Date: From Wednesday 17 at noon until Friday 19 at the end of the afternoon.
The course is designed as an exchange forum of knowledge and experiences in science diplomacy at the national and regional levels. The program will be developed in two and a half days and will combine presentations on the general framework of scientific diplomacy and experiences of scientists and managers from Panama and international experts from the region.
The course will emphasize the connection between national challenges, global challenges and the boundaries between the different areas of knowledge and the various levels of intervention of science diplomacy and their contributions to the interface between science and policy making.
Through the workshop, participants are expected to:
• Interact and exchange directly with leaders and regional experts in the field of scientific diplomacy and the borders between science and politics.
• Understand the role of science, technology and innovation in sustainable development, global and local changes.
• Identify the tools to apply interaction skills between science and diplomacy.
• Create spaces for interaction between scientists, decision makers and local leaders to connect research results, public policies and the challenges of sustainable development.
• Establish science-policy cooperation networks between participants from Panama and Latin America and plan national and regional scientific diplomacy collaboration activities.
Organizers
Coordinating Team:
• Center for Science Diplomacy of the American Association for the Advancement of Science (AAAS)
• Inter-American Institute for Global Change Research (IAI) – Capacity Building Division
• R+D Directorate of the National Secretariat of Science, Technology and Innovation (SENACYT)
Venue
Hotel Holiday Inn Panama Canal
7th floor
Ave. Omar Torrijos Herrera, Clayton, Panamá, Rep. Panamá
Telephone: +507 317-4000
www.hinnpanama.com