IAI Institute on Urbanization and Global Environmental Change in Latin America

27 September – 08 October 2004 – Mexico City, Mexico
Objectives Participants Lecturers Program Photos Presentations Suggested readings
This Institute was held jointly by the IAI and the National Institute of Ecology of Mexico (INE). Additional collaborators were the International Human Dimensions Programme (IHDP) and The United States-Mexico Foundation for Science (FUMEC).
Objectives
The overarching goal of the Institute was to catalyze stronger interactions among academics, stakeholders, and policy and decision-makers from the countries of Latin America with respect to theories, models, methods, state policies and local initiatives related to Urbanization and Global Environmental Change and to capture the benefits and mitigate negative environmental and socioeconomic impacts.
Participants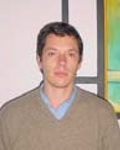 Fábian Rolando Bochaca
University of Mendoza – National Council of Scientific and Technical Research (UM – CONICET) – Argentina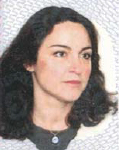 Marisa Cristina Sagua
Mar del Plata National University – Environmental Research Center (UNMdP – CIAM) – Argentina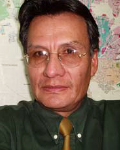 Cesar Rodolfo Mercado Mercado
University of Cantabria – Catholic University of Bolivia – Harvard University (UC – UCB – Harvard) – Bolivia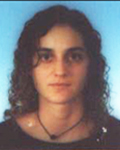 Maria Castellano
University of São Paulo (USP) – Brazil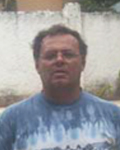 Rene Novaes
University of the Vale of the Paraíba – National Institute of Space Research – University of Taubaté (UNIVAP – INPE – UNITAU) – Brazil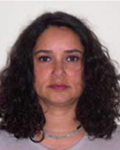 Olga Lucía Rodríguez Alvarez
National University of Colombia – National Autonomous University of Mexico – Metropolitan Autonomous University (UNColombia – UNAM – UAM) – Colombia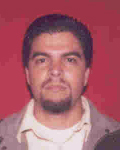 Luis Francisco Rodrígues Soto
National University of Costa Rica – National Distance Education University – National Programme of Urban Development of Costa Rica (UNA – UNED – PNDU) – Costa Rica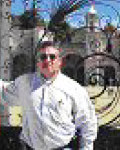 Alejandro Calvo Camacho
National Autonomous University of Mexico – Oaxaca Institute of Technology (UNAM – ITO) – Mexico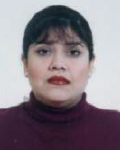 Claudia Maria Martinez Peralta
Monterrey Institute of Technology and Higher Education – Institute of the Environment and Sustainable Development of the State of Colima (ITESM – IMADES) – Mexico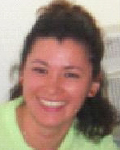 Elizabeth Mar Juárez
National Autonomous University of Mexico – Mexican Petroleum Institute (UNAM – IMP) – Mexico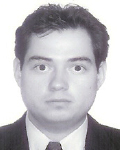 Mauricio Cecilio Domínguez Aguilar
The Center for Research and Advanced Studies of the National Polytechnic Institute – National Autonomous University of Mexico (CINVESTAV – UNAM) – Mexico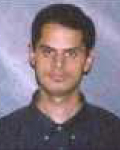 Romer Altamirano Guerrero
National University of Engineering, Managua – Central American University (UNI – UCA) – Nicaragua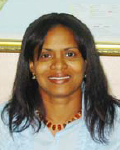 Caridad Pérez
University of Costa Rica – The National Meteorology Office (UCR – ONAMET) – Dominican Republic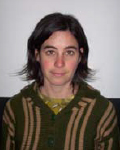 María José Lombardi Dubourdieu
National University of the Republic (UDELAR) – Uruguay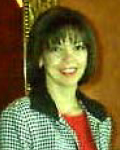 Lila de Lourdes Franco Cordero
Carleton University (Ottawa) – Universidad Centroccidental Lisandro Alvarado (Carleton – UCLA) – Venezuela
Nora Bringas
The College of the Northern Border (Colef) – Mexico
Patricia Osnaya
National Institute of Ecology (INE) – Mexico
Jorge Dehays Rocha
National Autonomous University of Mexico (UNAM) – Mexico
Armando Muniz Gonzalez
University of La Habana – United Nations (UH – ONU) – Cuba
Uberlinda Ferrifino Arnez
Bolivia
Adriana Maria Bonilla Vargas
Costa Rica
Ricardo Oses Rodriguez
Cuba
Nola Lorrine Elvey
Jamaica
Daniel Comarazamy
Puerto Rico
Lecturers
Karen C. Seto
Stanford University – USA
Alejandro Nadal
The College of Mexico (COLMEX) – Mexico
Carlos Mattos
Universidad Católica de Chile (UC) – Chile
Roberto Sanchez
University of California (UC) – USA/México
Hilda Herzer
University of Buenos Aires – Social and Environmental studies center (UBA – CESAM) – Argentina
Luis Miguel Morales
National Autonomous University of Mexico (UNAM) – Mexico
Ricardo Silva Toledo
University of Sao Paulo (USP) – Brazil
Victor Islas
Mexican Institute of Transportation – Mexico
Cecilia Conde
National Autonomous University of Mexico (UNAM) – Mexico
Emilio Duhau
Metropolitan Autonomous University (UAM) – México
Claudia Almeida
National Institute for Space Research (INPE) – Brazil
Alberto Olvera Rivera
University of Veracruz (UV) – Mexico
Sabina Frederic
National University of Quilmes (UNQ) – Argentina
Adrian Fernandez
National Institute of Ecology (INE) – Mexico
Guillermo Aguilar
National Autonomous University of Mexico (UNAM) – Mexico
Patricia Romero
Metropolitan Autonomous University Xochimilco (UAM-X) – Mexico
Oscar Vazquez
Federal District Department (DDF) – Mexico
Leonora Rojas
Federal District Department (DDF) – Mexico
Pedro Jacobi
University of São Paulo (USP) – Brazil
Otoniel Buenrostro
University of Michoacana – Mexico
Ernesto Jauregui
National Autonomous University of Mexico (UNAM) – Mexico
Ana Rosa Moreno
The United States-Mexico Foundation for Science – Mexico
Gerardo Bocco
National Autonomous University of Mexico – National Institute of Ecology (UNAM – INE) – Mexico
Virginia García
Centre for Research and Higher Learning in Social Anthropology (CIESAS) – Mexico
H. Fernando
Arizona State University (ASU) – USA
Erna Lopez
National Autonomous University of Mexico (UNAM) – Mexico
Barbaro Moya
Meteorology Institute of Cuba (INSMET) – Cuba
Julia Martinez
National Institute of Ecology (INE) – Mexico
– Guest Lecturers
English
– Lecturers' CVs English
– Information about the coordinator: Roberto Sánchez
Program
Theme Description and Structure of the Program
Urban areas are complex systems created by social processes and their interactions with the landscape. Urban growth, form, function and life are the end result of a broad range of economic, cultural, social, political and technological processes that interact dynamically among themselves and which ultimately modify the biophysical environment. Land use patterns, the reshaping of the landscape, and the form of the built environment are the physical manifestations of the interaction of those processes. In Latin America, about seventy five percent of the population, approximately 330 million people, is estimated to live in urban areas (UNCHS 2002). Poverty in Latin America is increasingly urbanized due to the continent's fast rate of urbanization and the overall increase in poverty and inequality there (World Bank 2001). The World Bank estimates that five out of every six additional poor people between 1986 and 1998 in that region were based mainly in urban areas (World Bank 2002).
The increasing frequency and magnitude of climate-related natural disasters in urban areas during the last decade are some of the clearest indicators of the importance of those impacts. However, climate change is only one of a number of global environmental changes affecting urban areas. Research oriented to study these issues requires multidimensional and integrative perspectives capable of overcoming the limitations of current approaches focusing on environmental problems isolated from their social, political, economical, and cultural. Critical in this regard is a better understanding of the interactions among social, cultural, economic, political, and biophysical dimensions and how they shape the urbanization process, and how this process shape and is shaped by global environmental change.
Read more:
English PDF
Spanish PDF
Program PDF
Download PDF file (English)



Suggested readings
Suggested readings for the Training Institute Globalization and urbanization in Latin America
Mattos, C. "Redes, Nodos y Ciudades. Transformación de la Metrópoli Latinoamericana."
Urban Structure
Lima, J.J. "Socio-spatial segregation and urban form: Belem at the end of the 1990s."
Urban function and transport
Badoe, D. and Miller, E. "Transportation land-use interactions: empirical findings in North America and their implications for modeling."
The social construction of the urban space
Rolnik, R. "Territorial exclusion and violence: The case of the state of Sao Paulo, Brazil. »
Urban governance
Lyons, M, Smuts, C, and Stephens, A. "Participation, Empowerment and sustainability.: (how) do these links work."
Rakodi, C. "Forget planning, put politics first? Priorities for urban management in developing countries."
Peri-urban areas
Aguilar, A. and Ward, P. "Globalization, Regional Development and Mega-city expansion in Latin America. Analyzing Mexico City's peri-urban hinterland."
The urban environment- Air quality
Marquez, L. Smith, N. "A framework for linking urban form and air quality."
Urbanization and the carbon cycle
Soegaard, H. and Moller-Jensen, L. "Toward a spatial CO2 budget of a metropolitan region based on a textural classification and flux measurements."
The urban environment- water
Foster, S. "The interdepence of groundwater and urbanization in rapid developing cities."
The urban environment- solid waste
Baud, I. et.al. "Quality of life and alliances in solid waste management."
Urban climate
Jauregui, E. "Urban effects ofn convective precipitation in Mexico City"
Jauregui, E. "Heat Island Development in Mexico City."
Climate change and health
Patz, J. and Balbus, J. "Methods for assessing public health vulnerability to global climate change."
Urban geomorphology
Gupta, A. and Ahmad, R. "Geomorpholy and the urban tropics. Building an interface between research and usage."
Ecological Services and Urban agriculture
Bolum, P. and Hunhammar, S. "Ecosystem services in urban areas,"
Santandreu, A., Lapetina, R., Beisnday, R, and Gonzalez, A. "La Agricultura urbana en barrios populares, la experiencia de los Bulevares." En Santandreu, A., La agricultura urbana en la ciudad de Montevideo.
Vulnerability
Adger, N. "Social vulnerability to climate changes and extremes in Coastal Vietnam."
Hamza, M. and Zetter, R. "Structural adjustment, urban systems and disaster vulnerability in developing countries."