Seminar: Managing ecosystem services from Tropical forests (Costa Rica)

25 al 30 de julio de 2016, Liberia, Costa Rica
Presentations Posters Videos (Interviews) Photos PDS projects Participants Speakers
Organizers Program Suggested readings Announcement Venue and logistic information Second session – Chile
Interviews with participants
Carlos Portillo-Quintero
Jorge Mario Rodriguez Zúñiga
Alfredo Blanco
Claudiano Carneiro da Cruz Neto
Gilmar Navarrete Chacón
Karen Yoana Udaeta Rodriguez
Laura Valeria Sacchi
Paula Palma Molina
Rossana Sofía Torres Vinueza
Vivian Ochoa Cardona
Presentations
Jorge Mario
Juan Andrés Robalino
Felisa Anaya
Carlos Portillo
Adrian Rodriguez
Luis Rivera
FONAFIFO
Photos
Field trip
Lessons
Organizers
Arturo Sanchez-Azofeifa, Professor, University of Alberta
Ana Cristina Castro – Logística
Adrián Rodríguez, Director, Agricultural Development Unit, UN ECLAC
Inter-American Institute for Global Change Research (IAI)
Marcella Ohira, Director for Capacity Building
Mariana Toledo, Assistant for Capacity Building
www.iai.int
Suggested readings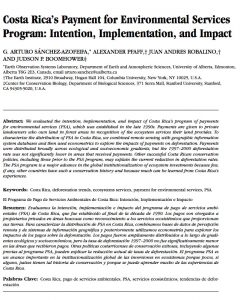 Costa Rica's Payment for Environmental Services Program: Intention, Implementation, and Impact
G. ARTURO SANCHEZ-AZOFEIFA, ALEXANDER PFAFF, JUAN ANDRES ROBALINO, AND JUDSON P. BOOMHOWER.
Conservation Biology 2007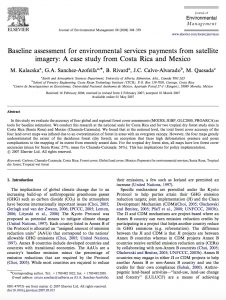 Baseline assessment for environmental services payments from satellite imagery: A case study from Costa Rica and Mexico
M. Kalacskaa, G.A. Sanchez-Azofeifaa, B. Rivarda, J.C. Calvo-Alvaradob, M. Quesada.
Journal of Environmental Management 88 (2008) 348–359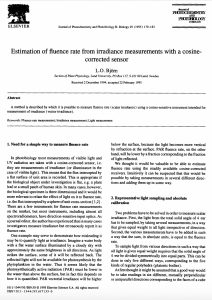 Estimation of fluence rate from irradiance measurements with a cosinecorrected sensorL.O. Bjorn
Journal of Photochemistry and Photobiology B: Biology 29 ( 1995 ) 179-183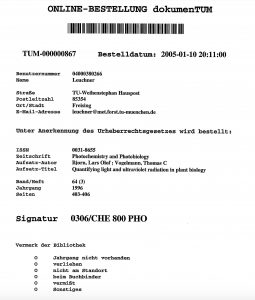 Symposium-in-Print
Quantifying Ligth and Ultraviolet Radiation in Plant Biology
Lars Olof Bjorn and Thomas C. Vogelmann
Photochemistry and Photobiology, 1996, 64(3): 403-406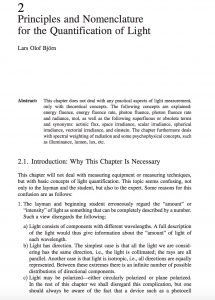 Principles and Nomenclature for the Quantification of Light
Lars Olof Björn
Quantification of Light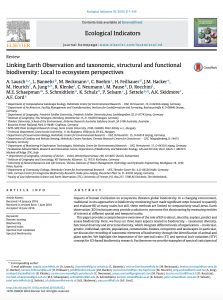 Linking Earth Observation and taxonomic, structural and functional biodiversity: Local to ecosystem perspectives
A. Lauscha, L. Bannehr, M. Beckmanna, C. Boehmc, H. Feilhauer, J.M. Hacker, M. Heurichf, A. Jung, R. Klenke, C. Neumann, M. Pause k, D. Rocchini, M.E. Schaepman, S. Schmidtlein, K. Schulz, P. Selsam, J. Settele, A.K. Skidmore, A.F. Cord
Ecological Indicators 70 (2016) 317–339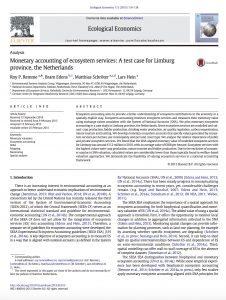 Monetary accounting of ecosystem services: A test case for Limburg province, the Netherlands
Roy P. Remme, Bram Edens, Matthias Schröter, Lars Hein
Ecological Economics 112 (2015) 116–128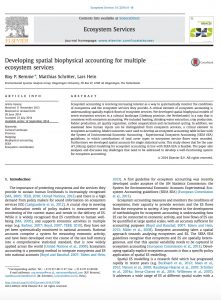 Developing spatial biophysical accounting for multiple ecosystem services
Roy P. Remme, Matthias Schröter, Lars Hein
Announcement
The Inter-American Institute for Global Change Research (IAI), Canada's University of Alberta, Costa Rica's Ministry of Environment and Energy (MINAE), Universidad Nacional de Costa Rica (UNA), National Forest Financing Fund (FONAFIFO) and the United Nations Economic Commission for Latin America and the Caribbean (ECLAC) announced a Professional Development Seminar (PDS) on Managing Ecosystems Services from Tropical Forests.
The PDS was funded by the IAI with resources from the National Science Foundation (NSF). The seminar involved two sessions, each one a weeklong. The first session were held 25-30 July 2016 in Liberia, Costa Rica; the second session were held in 2017 in Santiago, Chile. Between sessions, participants have interacted among themselves and with IAI staff and seminar instructors through Internet-based tools.
Description
Understanding ecosystem functioning is fundamental to preserve the goods and services necessary for human populations. This is particularly critical in Latin America, where high population's densities are concentrated in urban areas, poverty incidence is high in rural areas and managing ecosystems is very complex. Tropical forests are among the most important providers of goods and services and are the basis for the livelihoods of millions of people worldwide. There is a great need for training managers, policy makers, and scientists to help quantify and manage ecosystem services, as well as for learning from local communities and decision-makers that have gained significant experience on designing and carrying out conservation programs across the Americas.
Full Announcement in English (PDF)
Full Announcement in Spanish (PDF)
Venue
DoubleTree by Hilton
Avenida Vitacura 2727, Las Condes – Santiago, Chile
Phone: 0056 2 2587 7000
Logistical Information