Seminar on Transdisciplinary approaches to integrating policy and science for sustainability (Canada)
3 to 7 October 2017, Calgary and Banff, Canada
News Videos Presentations Photos PDS projects Program Suggested readings/a> Venue & logistic information
Participants Speakers Organizers Announcement First session – Dominican Republic Webinar
News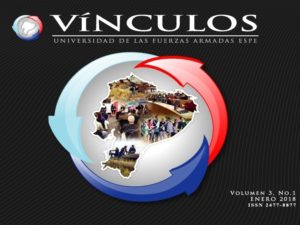 Vínculos Magazine
University of the Armed Forces ESPE – Ecuador
https://journal.espe.edu.ec/ojs/index.php/vinculos/issue/view/78
Special edition of Vínculos Magazine of the University of the Armed Forces with collaboration of the participants and speakers of the Professional Development Seminar on Transdisciplinary Approaches to Integrating Policy and Science for Sustainability.
Vol. 3 Num. 1
January 2018.

Interview with Ramona Big Head and Dwayne Donald

Interview with Ramona Big Head (Blackfoot Nation) and Dwayne Donald (Cree First Nation), members from different indigenous communities in Canada. They talked about the motivation of their work and the importance to build relationship and connection with ancestry to understand who we are. How important is to listen and learn, and to teach future generations. Ramona and Dwayne were also the guide for the Seminar's Field Trip on October 6th to two sacred places: Sundial Hill Medicine Wheel and Women's Buffalo Jump.
Throwing away the Lab Coat: Communicating science across borders, Canada's Panel Dialogue

University of Calgary's Latin American Research Center Director Pablo Policzer and the Werklund School of Education hosted Jay Ingram & expert guests to explore innovative ways to communicate science across sectors, borders, and cultures in order to face global challenges. The guests were representing different sectors: Indigenous communities and energy and mining sectors, government/legislative, private sector and academia.
– Jay Ingram, Discovery Channel Canada
– Cheryl Cardinal, President and Chief Executive Officer, Indigenous Center of Energy
– Karen McPherson,Legislative Assembly of Alberta, Calgary-­ Mackay-­Nose Hill
– Mel Wilson, MJ Wilson and Associates Inc., PwC Canada
– Dawn Bazely, Former Director of the Institute for Research and Innovation in Sustainability, University Professor, York University
Videos
Testimonials
PDS Dominican Republic 2016
Presentations
03/10

Kathy Halvorsen y Erin Pischke
Teamwork Skills
04/10
05/10

PANEL: Proposal development and project management

Naomi Krogman
Banff National Par
07/10

Dwayne Donald y Ramona Big Head
Indigenous Knowledge and Socioecological systems
PDS projects
Group 1: "Water governance in Latin America: A transdisciplinary assessment based on IPBES framework"
Members:
– Alexander Rincón – Colombia
– Erica Carrizo – Argentina
– Jorge Vergara Castro – Chile
– Maíra Padgurschi – Brazil
– Tatiana de Souza – Brazil
Group 2: "Improving livelihoods and promoting resilience of cocoa producers in Latin America: case study in the Dominican Republic and Colombia"
Members:
PI: Solhanlle Bonilla Duarte – Instituto Tecnológico de Santo Domingo (INTEC) – Dominican Republic
Co-PIs:
– Alejandro Velasco – Quality Energy Solutions – Colombia/Germany
– Alexander Fernandez Velazquez – Province Delegation Ministry of Science Technology and Environment (CITMA) – Cuba
– Anne-Teresa Birthwright – The University of the West Indies – Jamaica
– Gabriela Alfaro – Universidad del Valle de Guatemala – Guatemala
– Jeniffer Hanna Collado – Consejo Nacional para el Cambio Climático y Mecanismo de Desarrollo Limpio – República Dominicana
Participating countries: Colombia, Cuba, Dominican Republic, Guatemala and Jamaica
Group 3: "Strategies for Coping and Adaptation in Caribbean and South America Coupled Human-Natural Systems"
Members:
– Alexander Liebman – EE.UU.
– Gabriela Alfaro – Guatemala
– Gary Machlis – EE.UU.
– Ivan del Callejo – Bolivia
– Jeniffer Hanna Collado – Dominican Republic
– Kerstin Forsberg – Perú
– Naomi Krogman – Canadá
Group 4: "Native grassland sustainability for biodiversity conservation and livelihood security: a socio-ecological analysis"
Members:
– Bastián Oñate – Chile
– Caitlin Quarrington – Canadá
– Gabriel Lui – Brazil
– Jeremy Pittman – Canadá
– Jessica Duchicela – Ecuador
– Natalia Zaldúa – Uruguay
– Pablo Modernel – Uruguay
– Virginia Vilariño – Argentina
Suggested readings and videos
Venue and logistic information
Logistic Information (PDF file)
Calgary (Oct.3-5)
University of Calgary
2500 University Drive NW
Calgary, AB T2N 1N4 – CANADA
https://www.ucalgary.ca/
Banff (Oct. 6-7)
BIRS – Banff International Research Station
c/o: The Banff Centre, Corbett Hall
107 Tunnel Mountain Drive
Banff, Alberta, Canada T1L 1H5
www.birs.ca/
Organizers
Gabriela Alonso Yanez, University of Calgary
Edwin Castellanos, Universidad del Valle de Guatemala
Carol Franco, Virginia Polytechnic Institute and State University
Marga Gual Soler, American Association for the Advancement of Science
Kathleen E. Halvorsen, Michigan Technological University
Jessie L. Knowlton, Michigan Technological University
Marcella Ohira, Instituto Interamericano para la Investigación del Cambio Global
Erin C. Pischke, Michigan Technological University
Valentin D. Picasso Risso, University of Wisconsin-Madison
Logística
Mariana Toledo, Instituto Interamericano para la Investigación del Cambio Global
Murielle Gras, Instituto Interamericano para la Investigación del Cambio Global
Announcement
The Inter-American Institute for Global Change Research (IAI) announced a Professional Development Seminar (PDS) on Transdisciplinary Approaches to Integrating Policy and Science for Sustainability. The seminar was funded by the IAI with resources from the National Science Foundation (NSF). Additional co-sponsor were the American Association for the Advancement of Science (AAAS), the Sao Paulo Research Foundation (FAPESP) and Michigan Technological University. The seminar involved two sessions. The first session were held 28 November – 2 December 2016, in Puerto Plata, Dominican Republic; the second one were held 3-7 October 2017 in Calgary and Banff, Canada. Between sessions, participants have continued to interact among themselves and with IAI staff and seminar instructors through facilitated online mechanisms.
Description
The main goal of the PDS was to train future leaders in global change science, policy and management. The complexity of global change phenomena, problems and their impact on societies involve socioeconomic, biophysical, and technological dimensions. Addressing them properly requires effective communication and collaboration between scientists and those making and affected by sustainability policy. However, interaction among different types of scientists, society, and decision-makers is not easy. The seminar presented and provided practical training on skills to encourage teamwork and facilitate these interactions.
Full Announcement in English (PDF)
Full Announcement in Spanish (PDF)